INCREASING THE INVOLVEMENT OF MEN OF COLOR IN PUBLIC HEALTH TO AFFECT CHANGE WITHIN COMMUNITIES OF COLOR
Increase the involvement of Men of Color in public health to advance the field, culture, and perception of public health amongst Communities of Color.
A world where Men of Color are change agents for the liberation and full health realization of Communities of Color.
Why Brothers In Public Health?
Black men only represent 3.17% of Master of Public graduates.
Black and American Indian men have the highest age-adjusted death rates.
Boys and Men of Color are more likely to live in poverty, to have poorer education & education opportunities, and to be incarcerated.
Boys and Men of Color suffer from the discrimination which influences our capacity to achieve and maintain good mental and physical health.
42% of the governmental public health workforce identify as racial or ethnic minorities.
Men of Color needs to be a part of the solutions to shape a more positive outlook for health & wellbeing.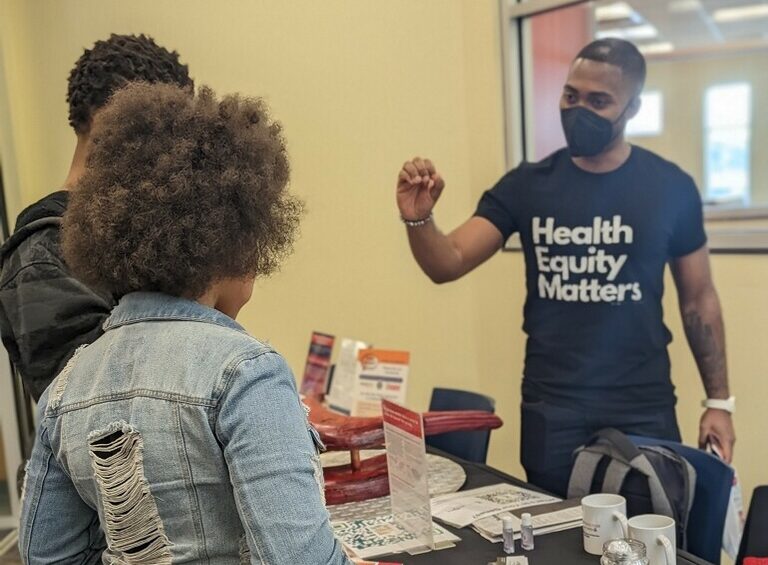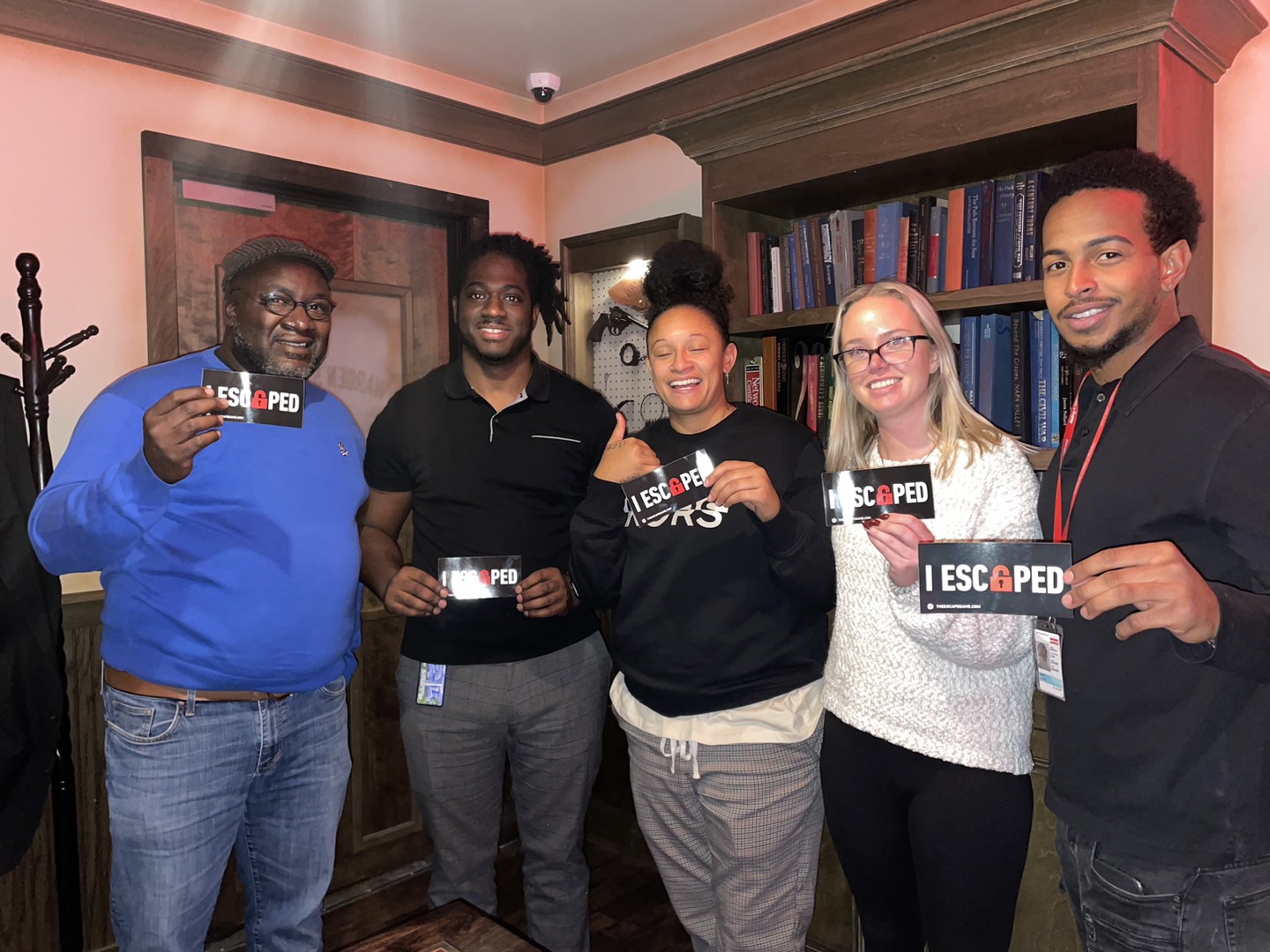 Brotherhood
We ensure inclusivity, respect, unity, and centered community.
Empowerment
We are committed to a culture lifting up the positives in Men of Color.
Wellness
We create communities that are whole – meeting our physical, mental, economic, social, and spiritual needs.
Health Equity
We work towards fair and just systems, policies, and structures to achieve full health-realization in Communities of Color.
Scholarship
We embody the character, quality, activity and attainments of scholars to improve health for Communities of Color.
Professional Development
We strive for continuous improvement and learning.
Stay in the know of all things Brothers in Public Health!
Donate to Brothers in Public Health
Creating Space For All Men of Color In Public Health
Myles Davenport is dedicated to fostering robust and influential educational experiences, but most importantly recruiting and retaining diverse leaders in public health.  
He earned both his Master of Public Health and Bachelors in Science in Kinesiology from the University of Maryland School of Public Health. He also obtained his Associate of Arts in General Studies from Prince George's Community College.
Myles currently serves as an Epidemiologist at the D.C. Office of the Chief Medical Examiner.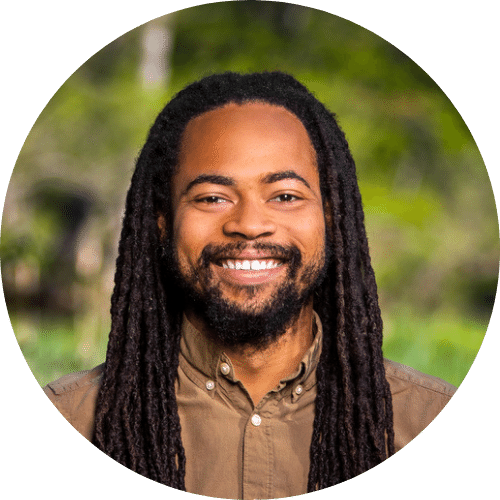 Vice President, Community
Omari Richins is working towards more equitable systems to empower Black and other disinvested communities to have generational health and wealth.
He earned his Master of Public Health from the University of Florida and Bachelors of Science in Biology from the University of Tampa.
Omari currently serves as CEO of The Public Health Millennial and as Health Improvement Program Officer for the Kate B. Reynolds Charitable Trust.
Vice President, Organizational Development
Winston Wellington Wright is a public health professional with a passion for advancing health equity through hospital administration, gaining experience at some of the nation's leading academic medical centers.
A proud HBCU graduate, He earned his Master of Public Health from Morehouse School of Medicine and Bachelor of Arts in Biology from Fisk University.
Winston currently serves as Program Manager for the Office of Diversity, Equity, and Inclusion (ODEI) at BJC HealthCare in St. Louis, Missouri, responsible for leading multiple programs, projects, and strategic initiatives.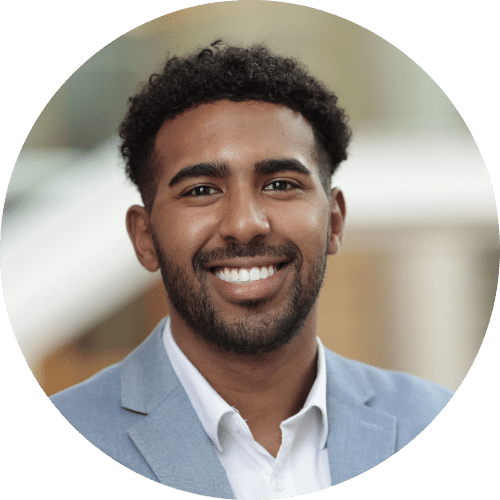 Aaron Carpenter is a dedicated public health professional with a commitment to promoting equitable healthcare and healthier Black communities. Aaron's experiences span academia, associations, clinical research, government, and philanthropy. 
He earned his Master of Public Health degree from the University of North Carolina at Chapel Hill, Gillings School of Public Health, and Bachelor of Science in Biology and Psychology from Appalachian State University. 
Aaron currently works on the Health Equity and Diversity Initiatives team at the Association of State and Territorial Health Officials.
Follow Us On Social Media
Stay in the know of all things Brothers in Public Health!
Get in Touch With Us Today!